LORNA McGOVERN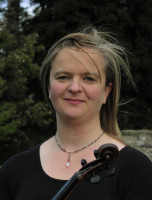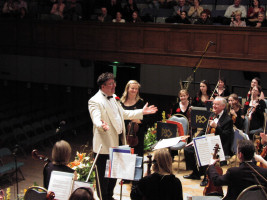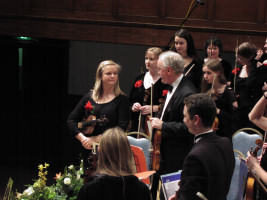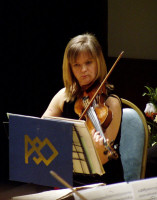 Lorna was born in the Stirlingshire village of Balfron. She grew up in a family of musicians and learned much from her mother Nan Mulgrew who was her music teacher at Balfron High School. Whilst at school she played in the Central Regional Youth Orchestra and the National String Orchestra of Scotland. After graduating from Stirling University Lorna gained a place at the RSAMD where she studied violin performance with Jerre Gibson and was coached by members of the Edinburgh Quartet in quartet recitals. Whilst at the academy she was a member of the Kentigern Quartet and the Academy Symphony and Chamber Orchestras. She graduated in 1991 and was awarded the Sibelius essay prize.
In 1992 Lorna moved to the Perth area and became a full-time instrumental instructor for Perth and Kinross Education Department tutoring both soloists, chamber ensembles and orchestras. In 1995 she was 'invited' to join PSO by the then leader Allan Young and became its leader in 1998 when Allan was asked to become conductor. As well as leading the orchestra Lorna has also performed as a soloist in works including Dvorak's Romance for Violin and Orchestra and most recently in the Main Theme from Shindler's List by John Williams.
Ever practial and versatile Lorna is also the orchestra's much appreciated tea lady!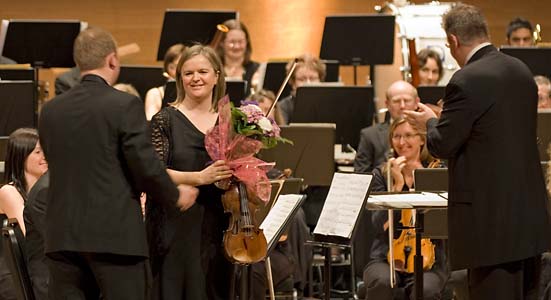 Lorna receiving thanks for her memorable performance of the main theme from Shindler's list in February 2007

Perth Symphony Orchestra
Email enquiries@perthsymphonyorchestra.org.uk